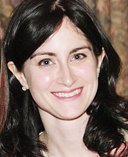 Chani Schapiro
HEAD OF SCHOOL
Chani Schapiro is an experienced educator who believes children need a positive, relevant and fun early childhood experience to become life-long learners.
She graduated from Beth Chana in Safed, Israel in 1999 with a Morah LaGolah Degree from the Israeli Ministry of Education.
In the past fourteen years, Chani has taught 3 year olds, kindergartners and 9-12th graders at schools in New Jersey, New York City and Park Slope, Brooklyn.
Her true passion lies in giving young children an opportunity to explore their environment and Jewish identity in a self-directed and meaningful way.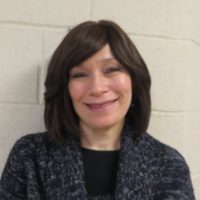 Shaina Pollack
EDUCATIONAL DIRECTOR
Shaina Pollack has been an early childhood educator for over 35 years, both in the classroom and as a preschool director. A certified and licensed early childhood educator, Shaina holds degrees in both child development and psychology. She has taught courses and given workshops on creative curriculum and child development. She has also created an original and developmentally appropriate curriculum for early childhood. Her "Preschool Planner" is the single most downloaded item on the educational website, "echinuch.org", reaching thousands of schools around the world.
In line with her philosophy that meeting a young child's physical, academic, social and emotional needs reaps benefits that last a lifetime, "Morah Shaina" develops the preschool program to address all areas of early childhood development. Together with open ended and mutli-sensory learning experiences that incorporate joy, exploration and skills into every preschool theme, she strives to create an environment where children feel safe and loved so that they can develop to their fullest potential. She believes that curriculum should be driven by the students' interests and creativity so that all of their daily experiences help them to develop to feel special. Understanding that every child develops at a unique pace, she works closely with the teachers to ensure that each child's needs are met and that they each enjoy an enriching and happy experience at the preschool.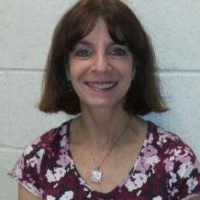 Paula Podhorzer
4'S MAIN TEACHER
Paula brings 26 years of early childhood teaching experience to Preschool of the Arts, having taught each age group, from the 2 ½ year olds up to kindergarten, primarily in Jewish preschools. She also taught second grade Sunday School at Temple Beth Shalom in Manalapan. During her 12 years teaching Pre-K at the JCC of Greater Monmouth County, she helped develop and institute the Pirkei Avot/Ethical Start Program and was voted Teacher of the Year in 2010. She loves working with young children and takes exceptional pride in watching them learn and grow throughout the school year.
Paula earned her B.A. in Early Childhood Education at Brooklyn College in NY. That's where she met her husband. They have two wonderful sons and the whole family has a passion for travel and photography. Some of Paula's favorite trips have been to Israel, Croatia, Italy and Switzerland. She and her husband also love hiking out west in the red rocks.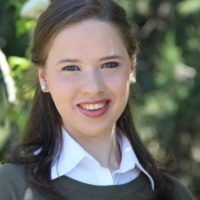 Havie Weinstein
3'S MAIN TEACHER
Morah Havie has been an early childhood educator for the past 6 years.
A native of New Jersey, Havie has her Master's degree in Early Childhood Education.
Havie's special ability to connect with her young students, her infectious zest for life and her positive energy endear her to students, parents and fellow staff. Morah Havie has been trained in "The Nurtured Heart Approach", an empathy based system for teaching children social skills and self regulation.
In her spare time, Havie runs an established day camp serving 500 campers. She also plays the piano, and enjoys baking, reading and singing. She has lots of nieces and nephews and loves spending quality time with each one.
Morah Havie is passionate about teaching young children. Her favorite activities are singing and exploring with her students and discovering new things about them each day!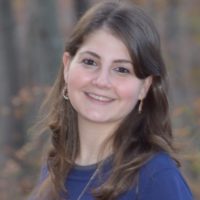 Rachel Weinreb
2's Main Teacher
Morah Rachel is very passionate about early childhood education. She has been an early childhood educator for the past 6 years and has a Bachelor's degree in Early Childhood Education. A life-long learner, Rachel strives for excellence both personally and professionally.
Rachel has a broad range of experience, teaching special needs children during the summer months, as well as Hebrew School on Sundays. Rachel also volunteers as a "Big Sister" to disadvantaged young girls.
Rachel's gentle and loving personality coupled with her ability to inspire our young two year olds creates a fantastic learning environment in Class Bet. Morah Rachel has an almost magical ability to turn toddlers into thinking, articulate, and competent young learners, who can work as a team, follow complex directions, and demonstrate empathy and caring for each other.
Morah Rachel most enjoys reading stories and singing songs with her adorable and delightful students!
Sarah Levy
INDEPENDENT JOURNEY & TOT SHABBAT TEACHER
Sarah Levy began her teaching career in 2000 and worked with children with learning and developmental disabilities in Eatontown, NJ. For the past twelve years, Sarah has been teaching three and four year olds at preschool and at summer day camps in Deal. Her objective is to educate students in a happy setting through experimentation with the environment and she encourages self-expression through play, language and arts. Sarah has created a special atmosphere in the Independent Journey and Tot Shabbat class filled with an abundance of love, positive energy and learning experiences.
Esther Nehmad
3's Assistant Teacher
A native of Long Branch, Morah Esther Nehmad has been with the POTA family since its inception. With over eight years of experience at all age levels, Morah Esther possesses an innate understanding of children and how they think and feel. She speaks to them in their own language, while showering them with love and individual attention. Her affection is reciprocated in droves, as the children adore her in return! Morah Esther describes her work as "play".
"I can't call my job "work", because I enjoy it too much! I look forward to every moment at school with the children, whether I am giving to them or receiving from them. I appreciate each child for the unique individual that he or she is, and see in them a world of potential."
Morah Esther does double duty as POTA's resident photographer. Her creative flair and artist's eye are adept at freezing those precious moments in a child's life and making them special. The result is an abundance of uber-professional photos that grace our walls and newsletters.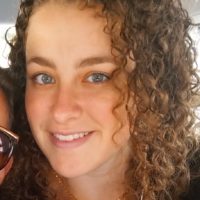 Raizy Carlebach
2's Assistant Teacher
This is Raizy's third year teaching at Preschool of the Arts. In 2012-2013, Raizy helped further the Jewish education and instill a great pride in the students at Chabad Hebrew School in Northern Monmouth County. Raizy attended Beth Rivkah's Division of Higher Learning in Brooklyn from 2013 to 2015. Her love and enthusiasm for young children was fostered throughout her many years of working as a counselor at Camp Gan Israel in Piscataway, NJ. With her sensitive and gentle personality Raizy is able to reach and meet the needs of every child. She uses her insight and creativity to encourage each student to learn and grow in all areas.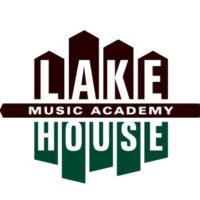 Lakehouse Music Academy
Enrichment Staff
Growing up with an eclectic taste of music and a hunger to recreate it, Juan Julio O'Grady knew he wanted to make music from an early age. Studying music throughout New Jersey as a youth, he eventually started teaching at many different music schools, including the South Hackensack Paul Green School of Rock. Juan attended William Paterson University where he was accepted into the Jazz Studies program. He continued his education at the prestigious Berklee College of Music and from there moved to Los Angeles, California. Touring and performing all up and down the west coast and opening up for such acts as Alien Ant Farm and P.O.D., Juan refined his skills as a performer with many different artists of all different styles and genres. Juan then brought those skills to the musical education field where he taught Parent & Me groups and gave private lessons to many different Los Angeles Celebrity families. Juan then returned to his home state of New Jersey where he is looking forward to bringing his talent and knowledge to Lakehouse Music Academy and Asbury Park, "where music lives!"
https://njpreschool.org/wp-content/uploads/logo-new-preschool-300x118.png
0
0
Yaakov Greenberg
https://njpreschool.org/wp-content/uploads/logo-new-preschool-300x118.png
Yaakov Greenberg
2017-05-23 20:59:00
2017-05-26 16:13:21
Staff List